Inviting the World's Geomatics Sector
The GoGeomatics Expo is positioning itself in Calgary as the World's leading trade show for the Canadian Geospatial sector.
"In 2022, I attended INTERGEO in Germany to invite all the attending companies to Calgary for the inaugural tradeshow. Walking the exhibit halls, I was overwhelmed by the positive responses from companies with an interest in our market. I am at Geo Week in Denver this year speaking to more Canadian and international exhibitors about the opportunity to join us. Here is a tremendous opportunity for the Canadian geomatics community to create an annual trade show that brings the world to us."
Jon Murphy Managing Director of GoGeomatics Canada
GoGeomatics interview with Thomas Harring, president of Hexagon's Geosystems division and CEO of Leica Geosystems.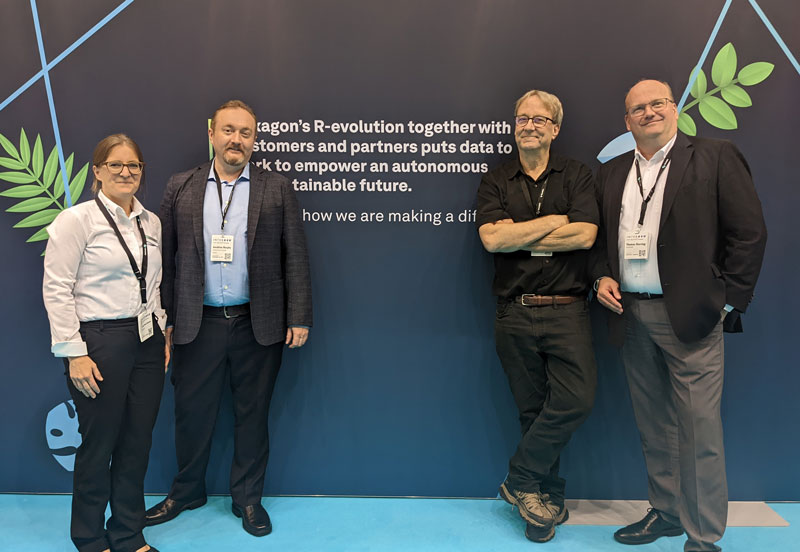 INTERGEO 2022, Germany, from left to right Gemma Goatly, Hexagon, Jonathan Murphy, Managing Director of GoGeomatics Canada, Gavin Schrock, GoGeomatics Consulting Editor and Thomas Harring, president of Hexagon's Geosystems division and CEO of Leica Geosystems